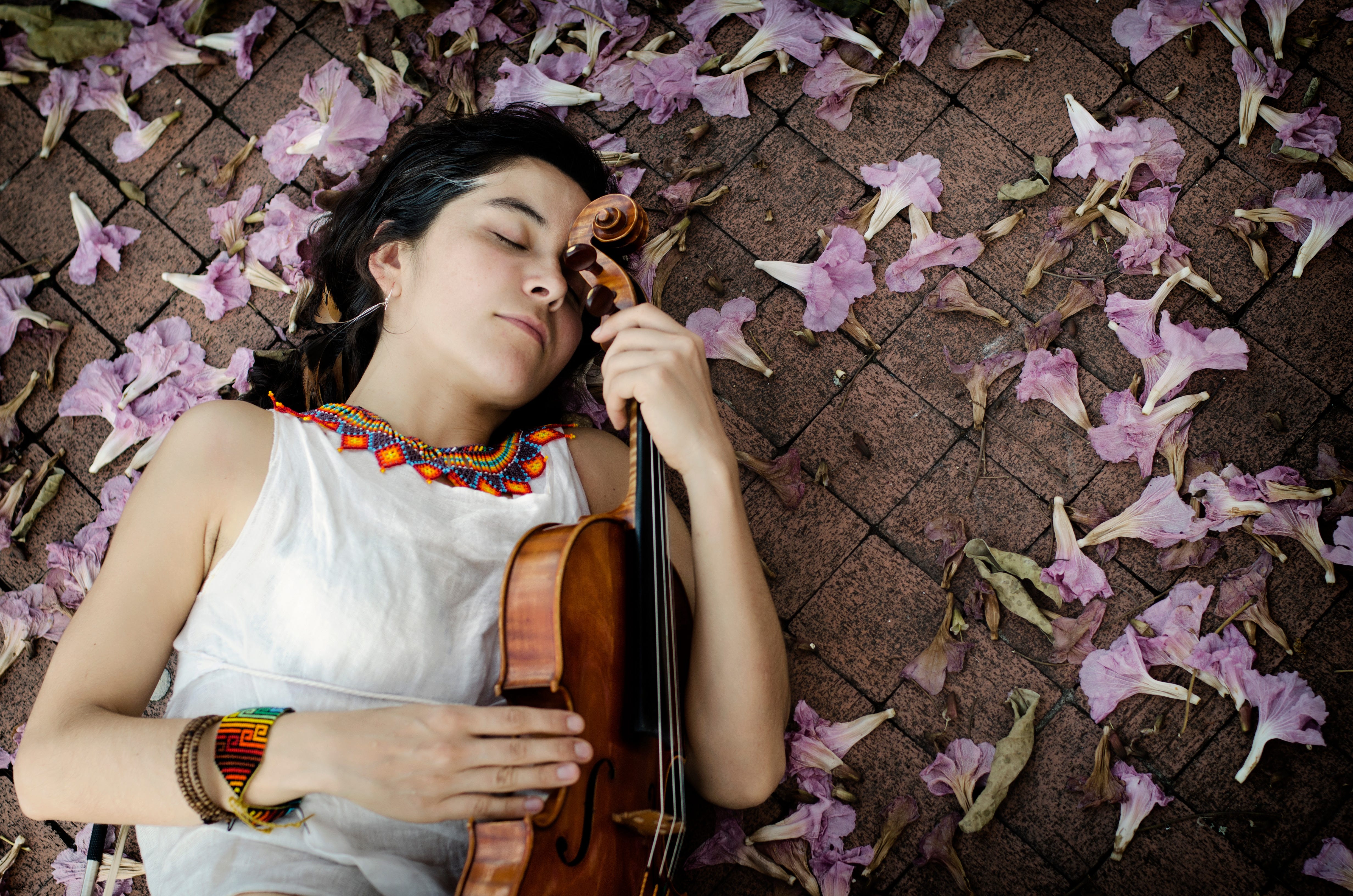 Elisa Arciniegas Pinilla
Colombian sound artist
Composer, producer and improviser
Viola, voice, guitar and electronics


She began her music studies at the age of 6 at the Conservatorio de Música of the Universidad Nacional de Colombia and until obtaining the professional diploma in Classical Music / Viola in 2006, with Anibal DosSantos ( solo viola of the Orquesta Filarmónica de Bogotá).

From 2008 to 2013 she studied in the Jazz and Improvisation Music Departement, Conservatoire de Strasbourg, France and obtained the DEM (Diploma of Musical Studies). Student of Jean Daniel Hégé in improvisation techniques, Bernard Struber, composition, Claudia Solal, jazz singing, Françoise Kubler, contemporary singing and Mélanie Moussay, vocal technique.

She graduated from the Master of Arts Spezializierter Musikalischer Performance Improvisation of the Hochschüle für Musik Basel, Switzerland (2013) in the class of Fred Frith and Alfred Zimmerlin.

Currently studying the professional education in electronic music production and sound design in the Longevity Music School, Strasbourg (FR).

The wide spectrum of her academic training offered her the possibility of making a musical career mixing different styles with the intention of creating, proposing and sharing new and innovative musical and artistic paths. Since 2013 she has been working as composer, performer and improviser for interdisciplinary projects with dance, film, theater and performance arts in Germany, Switzerland, France, Austria, Italy and Colombia.

In 2013, she created the independent label MOMENTANEA for the promotion of jazz and improvised music, and she has published records, programmed concerts, festivals and masterclasses in France and Colombia.

Today she is undertaking the AMARELA contemporary pedagogy project, with the aim of creating a link between artistic creation and family well-being, and a space for interaction and sharing between pedagogues and artists from various countries around the world.